Root Canal Surgery In Pune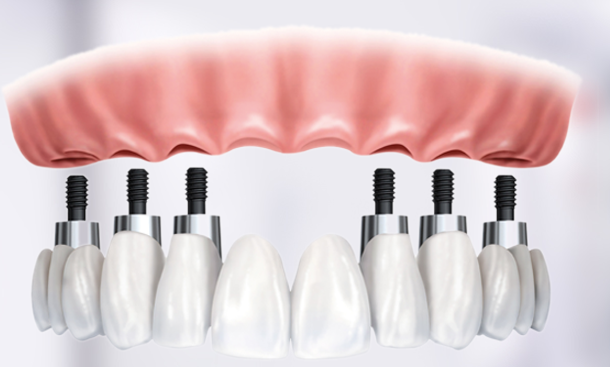 Patients are asked by dentists to undergo surgical procedures on several instances for correcting a dental issue. But any sort of surgery is always a concern and cause of worry for many patients. Hence, we at our Root Canal Treatment in Pune, prescribe the surgical treatment only when we have exhausted all other non-surgical options. But with strong acumen in dental surgery practices, Dev's oral care always alleviates the worry of our patients by making them completely informed about the surgical procedures which include possible side effects, recovery period, benefits of the procedure, the necessity of post-care treatments, the importance of follow-ups and also the estimated cost.
Our dental surgeon in Pune accompanied by specialist doctors of other branches of dentistry performs the following dental surgeries as a part of the treatment procedure:
Routine Extraction: This involves the removal of an ailing tooth which otherwise could not be saved by any other procedure such as root canal treatment. We always suggest extraction as the last resort although it is economical than repairing a decayed tooth. In a few instances, we perform extraction procedures to facilitate the fixing of dentures.
Wisdom tooth extraction: On several occasions, we resort to an extraction of the wisdom tooth when it gets impacted in the gum line and makes other adjacent teeth to get misaligned or crooked. Our expert dental surgeons cut open the gums above the wisdom tooth under sedated conditions and remove the impacted wisdom tooth.
Dental implants: As dental implants are our forte, we resort to this dental surgical procedure often to provide the best prosthetic tooth replacement procedure to our patients, who have their tooth or teeth missing due to injury, trauma, or decay. Also on several occasions, we offer our surgical expertise in providing dental treatments for those who need dentures supported through implants.
Minor dental surgeries: Many a time, we also perform minor dental surgeries to retain the functionality of teeth.

Alveoloplasty: To reshape jawbone in the missing space of a lost tooth.
Surgical removal of dental cysts
Apicoectomy, an endodontic surgical procedure to remove the tip of the root so as to retain the natural teeth.
With sterile conditions and technologically advanced systems and tools, we perform surgeries to safeguard the dental health conditions of our patients. If you are looking for Dental Clinic in Pune, or adjacent areas, you can always contact us at Dev's Oral Care and be rest assured of safety and quality of treatment.