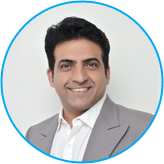 Dr. Kamal Kiswani
Dental Surgeon & Implantologist
Dr. Kamal Kiswani, has done his masters in implantology from the Goethe University, Frankfurt , under the mentorship of renowned implantologist Dr Suvarna Nene. He has been in general dental practice with a special emphasis on implant & restorative dentistry since 2001. Implantology and cosmetic dentistry is his forte.
He has constantly updated himself through numerous workshops in Germany and in India.
He treats his patients with the utmost passion and compassion, with a personal healing touch.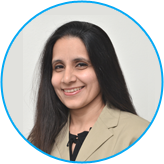 Dr. Resham Kiswani
cosmetic dentist
Resham is the most diligent and dedicated general dentist practicing all kinds of restorative and general dental work since 2000. She has regularly updated herself through continuing dental education. She has a Certificate course in Endodontics(2002) and Crown & Bridge(2003) and in fundamental implantology (2014) to her credit.
Her prime focus is to deliver high quality dentistry in a very methodical and skilful manner.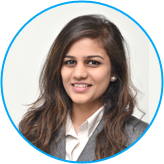 Dr. Pallavi Chavan
restorative and cosmetic dentist
Dr. Pallavi Chavan is one of the most hardworking and sincere dentists one can find. Her zeal to excel, offer the best treatment possible, and high-quality patient care, makes her an excellent dentist. Moreover, she has an experience of around 4 years and is highly compassionate towards her patients.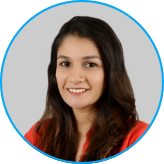 Dr Prachi Lohade
General and restorative Dentist
Dr. Prachi is an experienced, dynamic restorative dentist well versed with routine general and complex implant prosthetic rehabilitation procedures. She constantly updates herself by numerous continuing dental education programmes. She always strives to put happy smiles back on her patients.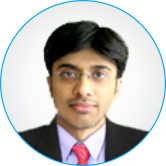 Dr. Sanket S.Agarkar
Consulting Orthodontist
Dr. Sanket graduated from the renowned Government Dental College and Hospital, Mumbai. He completed his post-graduation from Bharti Vidyapeeth University in Pune. Dr. Sanket is an Orthodontics specialist and has an experience of 15 years in the dental field.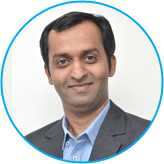 Dr. Nitin Oswal
Consulting Maxillofacial Surgeon
Dr. Nitin Oswal is a highly skilled oral and maxillofacial surgeon. His areas of expertise include handling complicated dentoalveolar surgeries, wisdom tooth extraction and various dental pathology. His endearing personality and attitude puts his patients at ease and prepares them for complicated surgical work.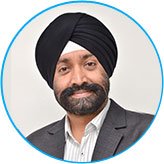 Dr. Deepinder Singh Duggal
Implantologist
Dr. Deepinder Singh Duggal is an implantologist, cosmetic dentist with variegated experience in Implantology. . His zeal to deliver high-quality implantology is exceptional. His priority is to always restore happy smiles with sound knowledge and skills.
Dr. Neetu Jha
Endodontist and Esthetic Dentist
Dr. Neetu Jha is an Endodontist and Esthetic Dentist. She completed her MDS from Pacific Dental College & Hospital, Udaipur. She specialises in handling complex root canal treatments. She is hardworking, sincere and puts all her efforts and zeal into making her patients smile. She is a curious learner and aims to upgrade herself periodically to provide quality care to all her patients.