Geriatric Dentistry
in Pune
Geriatric Dentistry Treatment in Pune
Geriodontics or commonly known as Geriatric dentistry deals with the oral care of older adults. Due to multi-fold increase in chronic conditions, physical problems, and mental disabilities among older adults, they are highly susceptible to oral problems and diseases. Our geriatric dentist in Pune provides complete and wide range oral care that is inclusive of detection, prevention, and treatment of oral problems that usually accompanies aging.
The importance of geriatric dental care is rapidly increasing as the lifespan of average human is gradually rising up. But, it should be noted that reduction in immunity levels and the presence of other body ailments in senior citizens present additional complications for proper dental care.
The elderly people are highly prone to various dental conditions like root caries, gum diseases, pyorrhea, tooth decay, oral ulcers, dry mouth, and missing teeth.
These dental care problems also crop up psychological issues such as emotional imbalance and push them into a state of being highly inconvenienced and handicapped.
But that is what all geriatric dentistry is about. With patience and persistence, geriatric dentists achieve the best out of the possible outcomes.
We as a provider of geriatric dental care, try to emphasize the fact that elderly people also need proper preventive oral health care. We offer them advice, render treatment for common oral diseases, and if necessary, provide them with proper restorative care.
We insist and provide dentures for edentulous patients (who lack teeth) as they can improve their dietary intake and avoid deficiency of nutrients.
As our focus is on comprehensive oral health, we also teach our elderly patients on the methodologies to clean edentulous ridges and tongue to have a good oral hygiene.
We teach them the importance of cleaning the dentures after every meal.
We conduct periodic checking of their oral health to detect any trauma related to dentures.
It is a myth that as we age, we lose teeth and develop oral problems. By providing proper dental care for elderly people, it is completely possible to have healthy gums and strong teeth throughout their life span. But most probably, the complications that are faced in the older age are sequel of the neglect during the earlier part of the life. For instance, improper food styles, improper brushing, and ill habits such as smoking, chewing during the younger age leads to problems of amplified magnitude during elder age. With reducing immunity strength, the situation does not get better with aging and infact the problem gets compounded.
Provide elderly people in your house with a good choice of oral health. Do contact our best senior citizen dentist in Pune for any oral problems of seniors in your house and be rest assured. We will take care of their oral health.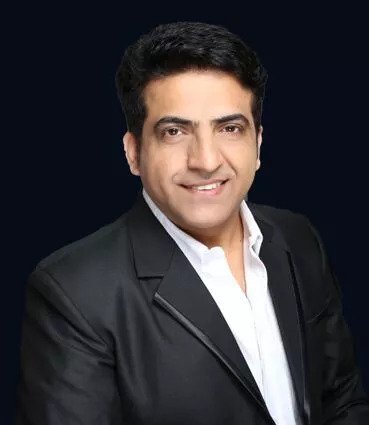 Dr. Kamal Kiswani
General Dentist & Implantologist
BDS MSc: Oral Implantology (Germany), Fellow ICOI, Board certified Diplomate ICOI (USA )
Dr. Kamal Kiswani is a well-known name in the dentistry domain and the best dentist in Pune. He is a BDS Msc in Oral Implantology from Germany and has a Fellow ICOI (Board Certified Diplomate, USA). Since 2001, he has focused particularly on implant and restorative dentistry in his general dental practice. His area of expertise is implantology and cosmetic dentistry.
His specialities are Dental Implants, 3D Guided Implant Surgery, Digital Smile Design, Porcelain Veneers, Cosmetic Dentistry, Dental Bridges and Crowns, All-on-6 Implants, All-on-4 Implants, Aesthetic Gum Correction, Wisdom Tooth Extraction, Dental Restorations, Digital Dentistry, Geriatric Dentistry, and Complete Dentures.
He does basic and complicated implantology treatments, such as bone augmentation, ridge splitting, and even sinus augmentation. He has rich 16 years of experience making him an eminent implantologist in Pune.