Dental Crowns
and Bridges
Treatments in Pune
Dental Crowns And Bridges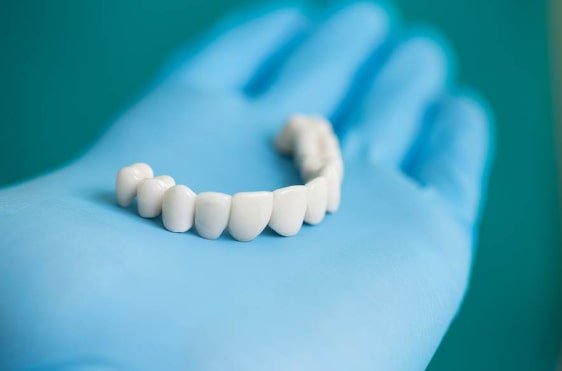 A crown is a sort of cap that has the shape of a tooth. Crowns are placed over a damaged tooth to restore its original shape. It is also used to secure a bridge firmly in place or cover a dental implant. If there is a gap between one or more missing teeth, it can be filled by 'bridges'. They are held in place by crowns and cemented permanently and firmly into one place. Both the procedures require a local anesthetic. When the dental crown or bridge is being made, it may require a "build up" with a special restorative material. When the bridge is being fixed, the prosthesis will cover the area in which the tooth is missing, which is known as pontic, while the adjacent supporting teeth are called abutments. Armed with vast expertise and rich experience, our dentists at Dev's Oral Care always offer the best of dental crown treatment in Pune for our patients.
Why Do You Need A Dental Crown?
A dental crown is needed in the following cases:
To protect a decaying tooth from breaking
To hold together remaining parts of a cracked/chipped tooth
To cover teeth that are not in proper shape
To cover discolored teeth
To cover up a dental implant
To keep a dental bridge in place
To restore an broken tooth or a tooth that has been worn down
When a damaged tooth that has a large filling needs to be covered, a crown is used
Types of Crowns
There are broadly two types of Crowns:
Temporary Crowns
Permanent Crowns
Types Of Dental Bridge
There are four major categories of restorations available for single tooth replacement:
Bonded (Maryland) dental bridge
Cantilevered dental bridge
Conventional dental bridge
Dental implants
Dev's Oral Care, will always offer the most scientific and suitable option after carefully evaluating the case, on the basis of its merits and demerits.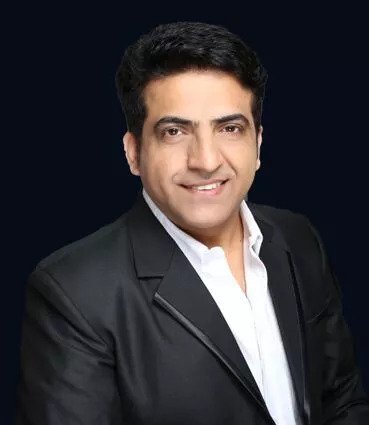 Dr. Kamal Kiswani
General Dentist & Implantologist
BDS MSc: Oral Implantology (Germany), Fellow ICOI, Board certified Diplomate ICOI (USA )
Dr. Kamal Kiswani is a well-known name in the dentistry domain and the best dentist in Pune. He is a BDS Msc in Oral Implantology from Germany and has a Fellow ICOI (Board Certified Diplomate, USA). Since 2001, he has focused particularly on implant and restorative dentistry in his general dental practice. His area of expertise is implantology and cosmetic dentistry.
His specialities are Dental Implants, 3D Guided Implant Surgery, Digital Smile Design, Porcelain Veneers, Cosmetic Dentistry, Dental Bridges and Crowns, All-on-6 Implants, All-on-4 Implants, Aesthetic Gum Correction, Wisdom Tooth Extraction, Dental Restorations, Digital Dentistry, Geriatric Dentistry, and Complete Dentures.
He does basic and complicated implantology treatments, such as bone augmentation, ridge splitting, and even sinus augmentation. He has rich 16 years of experience making him an eminent implantologist in Pune.