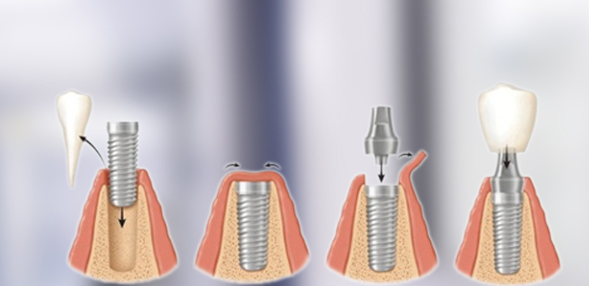 Immediate implant protocol is aimed to reduce the treatment time and number of surgical procedures. Implants are placed at the time of extraction of tooth so as to maintain the soft tissue and bone better. It has been proven that immediate implants give the same functionality and predictable successful results same as delayed implant placement.
At Dev's oral care, the most sought after Dental Implant Clinic in Pune, cases for immediate implants are carefully evaluated, and with absolute atraumatic extraction techniques, the tooth is extracted and immediate implantation is done in the same socket.
With the best dental implantologist in Pune beside you at our clinic, the huge benefit of reducing the treatment time from 6-9 months to just about 3-4 months can be easily achieved.