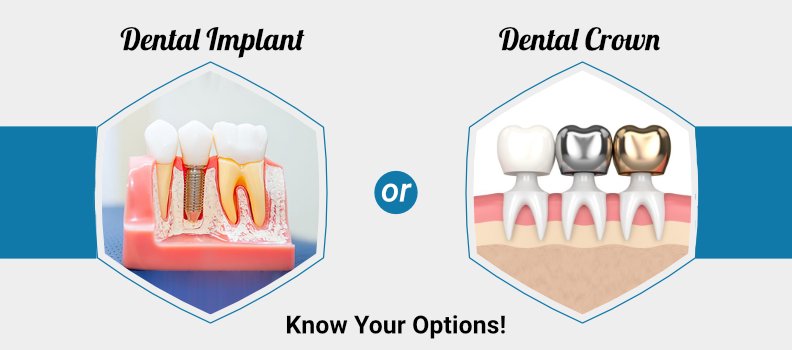 Our adult teeth are supposed to last a lifetime. But, life has a funny way to interrupt the plans we made and leave us to find a viable solution to fix the damage. A missing tooth not just disrupts your entire visual appearance, but also affects your eating habits, speaking, and dental hygiene. When you visit a dental hospital, the doctors will put forward two options for fixing the missing tooth – Dental Bridges and Dental Implants.
Now, you might be confused which treatment can best serve your needs and can be easy on maintenance. Dev's Oral Care Clinic in Pune will suggest dental implant. Why? Read further to know the difference between dental bridges and dental implants. In the end, you can choose for yourself whether or not to consider dental implants in Pune.
What are Dental Implants?
Currently, dental implants are the best long-term solution for tooth replacement. The implants are nothing but artificial roots placed in your mouth to support the dentures, bridges, or a crown. The dental implants are made of titanium metals to fuse with your jawbone and function as a new root for your missing tooth.
Why are Dental Implants the best for dental hygiene?
Tooth loss leads to bone loss. The bone inside your jaws is supposed to support your teeth. When you lose a tooth, the bone supporting that tooth lose its purpose too, and starts degenerating slowly. Losing the bone can affect the surrounding teeth. Over time, the degenerating bone leads to potential structural jaw problems such as aged and sunken facial appearance.
A dental implant fill in the gap of your missing tooth and the degenerating bone starts serving its purpose, again. Thus, it gives your face uplift and a fuller smile.
Benefits of Dental Implants
Offers a natural-looking teeth

Helps you eat, bite, and speak efficiently with no pain

Protects and preserve your jawbone and prevent teeth grinding

If maintained well, dental implants can last for more than 25 years

It can be expensive, but the strength and endurance saves you the cost of other dental treatments

If you choose a professional and well-skilled dental clinic in Pune, the price is worth the investment
What are Dental Bridges?
Dental bridges are a temporary solution to replace a missing tooth and come with a lifespan of only 7 to 10 years. It needs to be continuously renewed to maintain good oral hygiene. Dental bridges are nothing but a frame attached to two crowns and an artificial tooth or teeth. The crowns are placed on the area surrounding the missing tooth or teeth to prevent adjacent teeth from moving.
Is Dental Crown A Good Choice? Know Your Option
Dental crowns can be a good option for short-term relief. Here are a few pros and cons of choosing dental crowns to know better:
They may look like natural teeth for a few months or a year

Helps with chewing and talking

Damages the natural bone structure of the jaw as dental crowns require teeth grinding to adjust the crown placement

It increases the risk of bone loss because the missing teeth are not replaced

Not so durable or strong compared to the dental implants

They are less costly, but the constant need to repair and restore the crown increases the expense, maintenance, and chaos
We, at Dev's Oral Care clinic in Pune, make sure our patients receive the highest degree of dental treatment with proper knowledge. We educate the patients with unbiased opinions to help them choose better long-term good oral health. To learn more on tooth replacement treatment options and cosmetic dentistry, visit our clinic or make an appointment.