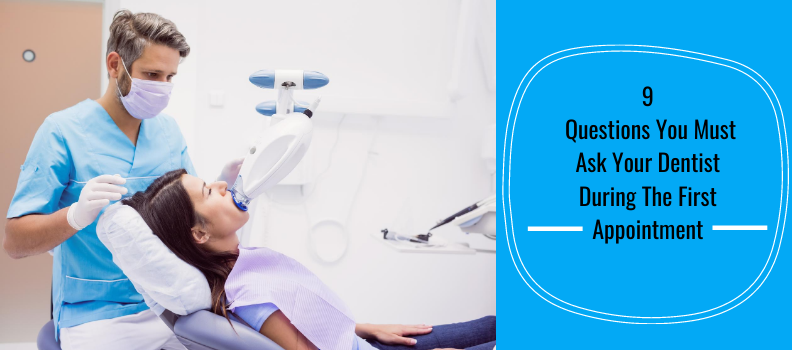 When we plan to visit a dental clinic, we think of many health-related questions to ask the doctor. However, very few people are aware of what to ask the doctor. In this blog, our dentist in Camp, Pune, has tried to answer a few critical questions about dental health and dental treatments to help the patients fight their dental problems.
What is the status of my dental health?
Many patients skip this question and wait for their doctor to suggest the treatment. Knowing the root cause of our dental problem will keep you self-aware and stop you from doing anything that could disrupt your health. At Dev's Oral dental clinic in Pune, our dentist will evaluate and examine your case, discuss the situation, diagnose, and suggest the right kind of treatment.
What is the right way to floss?
The moment you ask this question, your dentist will show practically the method of flossing. A mirror will be placed in front of you to learn the techniques to help you get rid of harmful bacteria, plaque, and germs inside the mouth.
What type of toothbrush will suit my mouth?
Every individual is different. The method that may suit your friend may not be sufficient for your health. Therefore, ask your doctor, and they will suggest whether a soft-bristled toothbrush will be effective or need an electric toothbrush, depending on your dental condition
Should I use mouthwash for deep cleansing of my mouth?
Mouthwash comes with its share of pros and cons. After examining your dental health, your doctor will be able to suggest whether the usage of mouthwash will be good or bad for your health. For instance, an alcohol contained mouthwash may irritate some patient's tooth enamel. Therefore, people with sensitive gums and tissues are suggested an alcohol-free mouthwash with fluoride content to protect the enamels and prevent canker sores.
Do I need to make any changes to my diet?
After undergoing dental treatment, your doctor will prepare some guidelines to follow, including some changes in your diet plan, medicines, and tips to heal quickly. There are some food products and beverages that can disrupt your dental health or cause side-effects post-surgery. Patients who performed any dental treatment should eat healthy, soft, and freshly-prepared food to improve their recovery rate.
Our teeth become vulnerable after undergoing dental treatment. Therefore, it may not help to chew the food properly, resulting in constipation or digestive disorders. Make sure you eat well-cooked food and fresh juice for good dental health.
What to eat and what not to eat?
Avoid eating sugary items, soft drinks, and carbonated drinks.
Avoid eating starchy food as it gets stuck on the tooth surface.
Do not drink caffeine or tea as it stains your teeth.
Quit smoking and limit your alcohol consumption
Eat foods that are freshly prepared and well-cooked
Add more green leafy vegetables and fresh fruits in your diet.
Why my mouth feels dry all the time?
A dry mouth can be an initial symptom of an underlying health condition such as diabetes, gum disease, gingivitis, bad breath, or periodontitis. Many things may cause dry mouth, including bacterial build-up inside the mouth, tooth infection, or oral cancer. Therefore, immediately consult your dentist if you are experiencing this problem. The dentist may run a few tests to check your salivary glands and examine your health history to diagnose it.
Which toothpaste will suit my teeth and gums?
As there are limitless options in the toothpaste market, all claiming to be the best, choosing the right toothpaste is a task to accomplish. If you are tired of trying new toothpaste every month to find out what suits you better, it is wise to ask your dentist or dental hygienist. The professional will examine your mouth and may recommend customized-medicated toothpaste that may protect your teeth and make your gums stronger.
When should I book my next dental appointment?
If you have performed dental treatments like a root canal, dental implant, dental crowns, or cosmetic dentistry, your doctor may ask you to visit within a few weeks or a month. Ideally, every individual should pay a visit to their trusted dental clinic in Pune once every six months for a routine check-up.
A routine check-up will help your doctor closely monitor your dental health and detect any dental issues on its initial stage. If you are someone with a family history of cancer, do not avoid or delay your dental appointments. Diseases on its initial stage can be easily treated with safe treatment, home remedies, and a few medicines.
If you have any questions that we missed out, feel free to book an appointment with our dental experts at Dev's Oral Care. We are at your service with just one call.