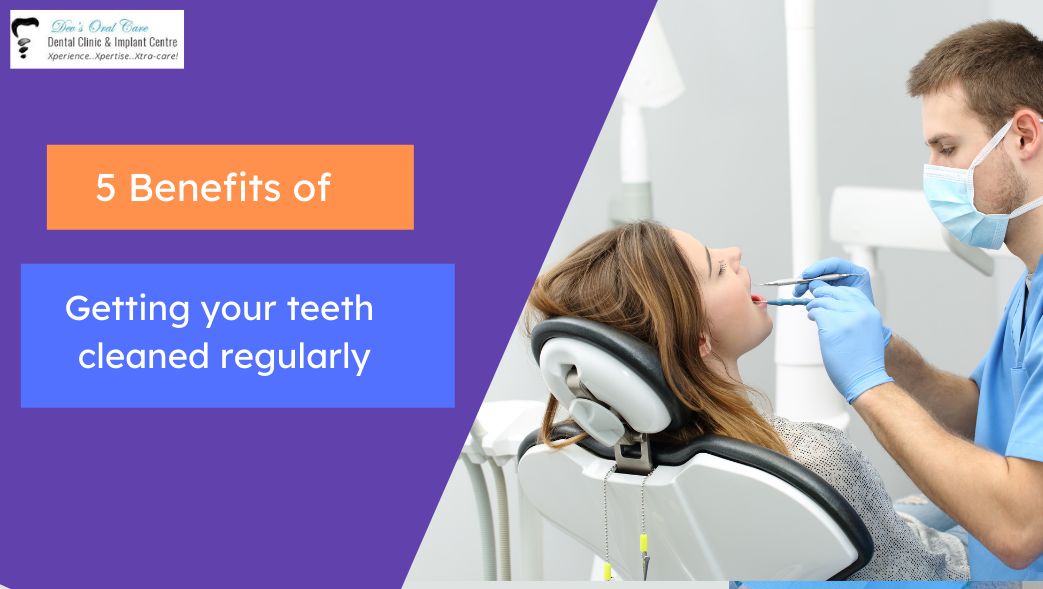 It's good to not judge people by their looks, but appearance matters. With dental hygiene and a winning smile, it's easier for people to want to talk to you. In addition, everyone can be more confident in themselves through proper brushing at least twice per day and seeing the dentist during orientation activities.
Regular visits to a dentist can prevent the need for multiple follow-up visits, and save time spent on tedious procedures. Getting your teeth worked on doesn't have to disrupt your working hours. 
There are many dental problems that people may not be aware of, and visiting a dentist can help detect disease early on. Diseases associated with bad dental health include deficiencies in vitamins, acid reflux, dementia, tooth grinding, diabetes, even throat cancer. Furthermore, oral disorders may lead to asthma, arthritis, and respiratory system conditions. Dentists are trained in diagnosing such disorders before they take root and offer collaborative treatment by consulting other health experts.
Keeping Bad Habits in Check
Few people are aware of the side effects of negative habits such as biting your nails, chewing ice, drinking coffee, and smoking. It's beneficial to visit a dentist regularly to curb the damage before it's too late. They can also help you make changes toward a healthier lifestyle, sometimes even life-saving changes.
Checking For Internal Issues
An overlooked benefit of regular dental checkups is that dentists can look for problems our naked eye would have difficulty detecting. For example, a dentist can get x-ray snapshots of your teeth and jaw to ensure there is no hidden decay, infection, or tumor growths.
Everybody likes a good smile, which requires maintenance and regular cleaning. Are you looking for a good dentist to clean and treat your teeth? We have got you covered in Pune! Contact or visit us and get premium healthcare for your teeth at Dev's Oral Care.