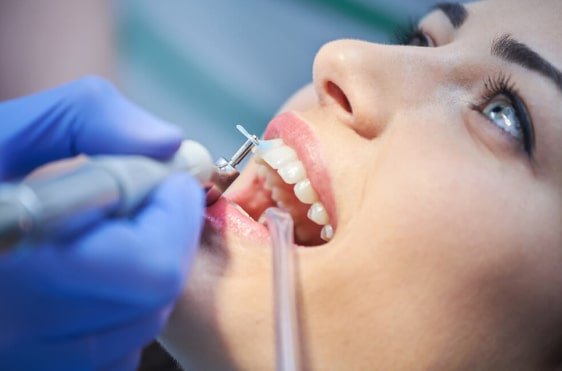 Scaling and Polishing of the teeth, commonly known as tooth cleaning, is done for the purpose of cleaning of teeth. it involves removing tartar layer and plaque developed on the teeth in the course of time. At Dev's oral care it is done by various ways using safe and excellent equipment. We know how important your teeth are for your sound health and your smile.
The Ultrasonic instrument is one of the main instruments used at our dental clinic for scaling process. This equipment removes the tartar layer from the teeth by knocking it out using ultrasonic vibrations.
After the cleaning of the teeth, polishing of teeth using a trophy brush and soft rubber cup is used.
The process of scaling and polishing is extremely safe and is a very pain-free process. In fact, it is recommended to have your teeth cleaned once in every 6 months for optimum oral hygiene.